February 3, 2022 at 11:53 am
#7717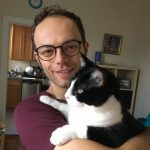 Jeremy
Keymaster
Hello,
I had about 10 participants in the experiment version, though the like below is for a demo.
I see 7 submissions received for that experiment's data-collection link, each consisting of 391 or 392 rows
Hello. I've also got the same problem. The last time I was able to download my results was Tuesday night.
Would you mind sharing the link to your experiment so I can look up the database?
What happens exactly when you try to download your results? Do you see a number indicating how many lines have been downloaded so far? Do you use the main "Results" button, or do you first open the modal window with the "…" button to the right of "Results"? Do you make sure you are trying to download the set of results you are interested in (corresponding to the data-collection link for example)?
Also, have you refreshed the page since the first time you tried and failed to download the results?
Jeremy