February 11, 2020 at 10:44 am
#4690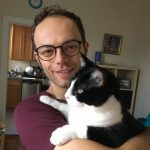 Jeremy
Keymaster
Hi!
If all the pictures fail to show up (and you only have their contour) the problem is probably bad URLs. Do you get the filenames from a table? Sometimes there's a problem with that and you end up with the wrong link (e.g. missing a / somewhere) Did you check the Debug window's logs?
Feel free to share the link to your experiment so we can get a better idea of what's going on
When you need to load many files the best solution from the participant's perspective is to use a ZIP file: this way, there's only one request and you're certain that when they get the file, no resource is missing (as long as you included them all in the file). But it's true that the setup can be challenging depending on your hosting platform.
Best
Jeremy