February 14, 2022 at 12:38 pm
#7752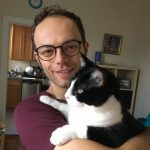 Jeremy
Keymaster
Hi Marisol,
I am going to keep calling trials those things that you get with newTrial, to be consistent with PennController's terminology and not confuse potential readers
If you track accuracy independently for different sets of trials, why don't you use different Var elements for each set? Like this:
Template(GetTable("tabla.csv")
    .filter( "set" , /a/ )
    ,
    row => newTrial("setA",
      newVar("accSetA", 0).global()
      ,
      // ...
      getTextInput("intento").test.text(row.correcta)
        .failure( getVar("accSetA").set(v => v+1)) 
        .log()
      ,        
      getVar("accSetA").test.is(3)
        .success( getVar("shouldend").set(true))
      // ...

Etc.
Jeremy