June 5, 2019 at 11:48 pm
#3708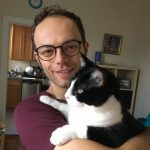 Jeremy
Keymaster
Thanks. MP3 does make it work: https://expt.pcibex.net/ibexexps/example/grusha/experiment.html
And you can see the content of main.js here.
If using MP3s instead of OGGs is an option for you, I would recommend it for now. Fixing the OGG auto-identification problem will take me some time
Jeremy
This reply was modified 4 years, 6 months ago by

Jeremy

.